For nearly 20 years, Francis Libiran has been a trusted name synonymous with luxury and ingenuity. Divine, timeless creations have adorned brides throughout the world as they walk down the aisle on their wedding day.
After studying Architecture at the University of Santo Tomas, Francis soon set a path towards becoming a top fashion designer at the Fashion Institute of the Philippines.
Francis' love for design started at a young age. His early exposure to fashion sparked a deep interest in the art of designing as he was constantly alongside his mother Rebecca whose own sense of personal style and elegance became a major influence for him.
Since then, he has made a name for himself in the industry, even becoming one of the few Filipino designers to be featured on America's Next Top Model.
Recently awarded by PeopleAsia as one of 2017's "Men Who Matter," Francis has launched his jewellery line, Forever Francis Libiran, and his latest ready-to-wear bridal collection, Affaire De Coeur. This collection will be featured at the upcoming Beginnings Bridal Fair in Crimson Hotel Alabang on Aug. 19 from 10 a.m. to 7 p.m. He will also be at the Singapore Bridal Caravan on Aug. 27.
The Forever Francis Libiran jewelry collection, on the other hand, is available at Francis Libiran Bridal in Greenbelt 5, Makati City. (For more information, call 358-4731 or 0925-3026686 or visit www.FrancisLibiranBridal.com.)
Entertainment ( Article MRec ), pagematch: 1, sectionmatch: 1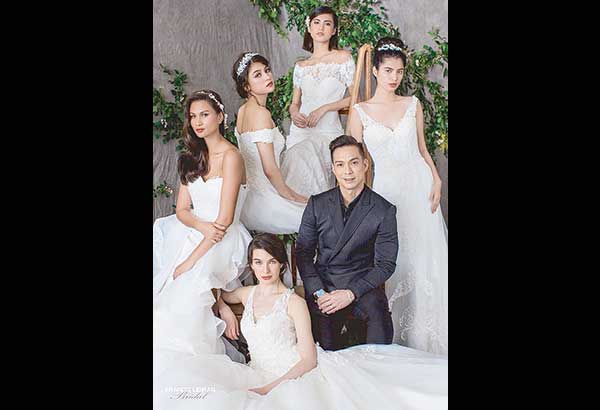 Francis Libiran Bridal offers an array of made-to-measure bridal gowns intricately designed to become a part of every bride as she embarks on her journey to a happily ever after.
His creations have been worn by local celebrities and top international personalities such as Tyra Banks, Miss International 2016 Kylie Verzosa, Miss Universe 2015 Pia Wurtzbach, Miss World 2013 Megan Young, Anne Curtis, Kathryn Bernardo, Kaye Abad and the likes.
As one of today's world-renowned wedding gown designers, Francis brings every bride-to-be's fantasy to life. With the collection of beautifully-curated, made-to-measure gowns, Francis Libiran Bridal presents a more seamless experience of finding the perfect dress for your special day.
Francis Libiran Bridal is located at the second floor of Greenbelt 5, Makati. Brides can purchase the gowns as RTW or Made-to-Measure, with the option to add embellishments or make alterations. Schedule an appointment to fit and enjoy refreshments such as tea, lattes or sparkling wine.
Francis is married to Christian Mark Jacobs. In the following Conversation, Francis doesn't talk fashion but how, like Dingdong "Robin Hood" Dantes did last Friday, he takes care of his body.
How is your marriage so far?
"Marriage has been amazing and I've never been happier! We complement and bring the best out of each other."
How long and how well did you know each other before you decided to get married?
"We met in Paris last November 2014 and we had been together for more than two years before getting married. He proposed to me on our first anniversary. And yes, we made sure we knew each other well before we decided to tie the knot."
Aren't there any cultural differences that mar your adjustment period  (please describe details how you are adjusting to each other)?
"Like any couple, it's really more of acceptance and understanding which doesn't pose much of a problem for us when it comes to cultural differences. Career-wise, he also has his own thing going. Did you know that Christian is such an amazing cook!?!" (Christian Mark, who is from Florida, is a restaurateur. He co-owns Naked Patisserie and will soon open his specialty restaurant.)
Any plans of adopting a child?
"Yes, we want a baby girl."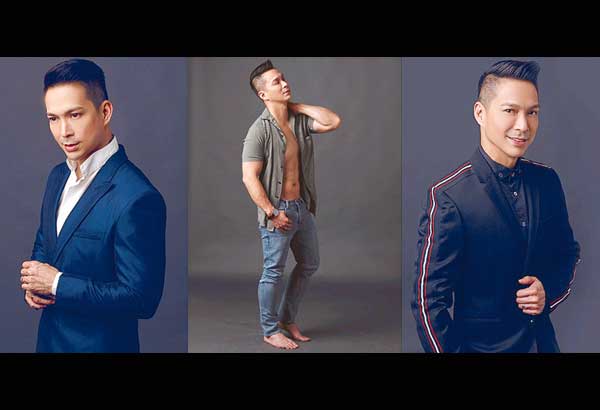 'My favorite hideaway? Anywhere with a beach or a simple hotel room with a view. My favorite city? Paris… it will always be Paris.'
Are you both health-conscious, maybe vain (you being in the fashion/beauty business)?
"Yes! We both care about our personal health and well-being and see to it that we always look good and feel great."
Do you work out together?
"Yes, sometimes, if our schedules meet."
What sort of diet do you regularly follow?
"Low carbs, high protein."
What's usually for breakfast, lunch and dinner?
"For breakfast, oatmeal and fruits; sandwich for lunch and a normal meal for dinner (without rice, as much as possible)."
How about snacks?
"Raisins and nuts!"
How much water do you take per day?
"Not less than eight glasses, excluding wine."
Food that you usually crave for?
"Thai food!"
What vitamins are you taking?
"Multi-vitamins."
How much workout do you do?
"I try to work out at least 30 minutes every morning."
Any part of your body that needs improvement?
"I feel like my chest can be more pumped."
What is the most vulnerable part of your body?
"My nape!!!"
Favorite part of your body?
"My arms."
What part of your husband's body do you like most?
"His eyes."
And what's in him, if any, that turns you off?
"Ha! Nothing, really."
How much sleep do you get per night?
"I try my best to get at least eight hours of sleep every night."
Favorite sleepwear?
"Boxer shorts and loose tank top."
How many pillows do you sleep with?
 "Four…excluding my husband."
Last thing that you do before you go to sleep?
"Pray and give thanks to God."
And the first thing that you do as soon as you wake up?
"Pray and thank God for blessing me with another day."
How do you relax, cope with stress?
"I go to the gym or run."
Favorite hideaway? Favorite city?
"Anywhere with a beach or a simple hotel room with a very nice view!!! But my favorite city will always be Paris."
Name three guys that you think have nice bodies.
"Jeremy Jauncey, Cristiano Ronaldo and Pietro Boselli."
(E-mail reactions at entphilstar@yahoo.com. For more updates, photos and videos, visit www.philstar.com/funfare or follow me on Instagram @therealrickylo.)